Pet Surgery at Hope Animal Hospital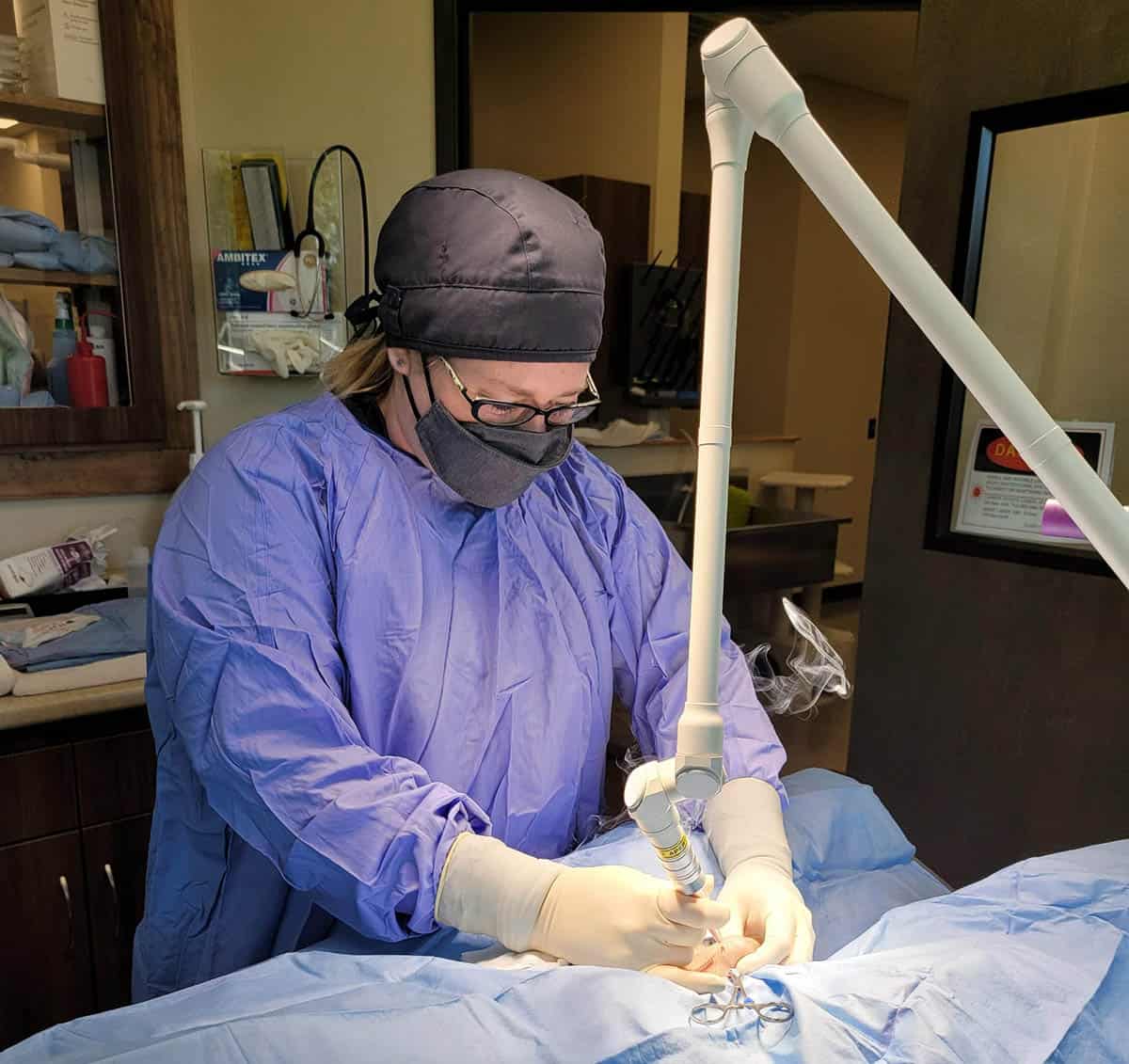 Hope Animal Hospital offers full-service surgical care for cats and dogs in Angleton, Texas, and the surrounding area. Our top priority is the health and wellbeing of your pet, and we are committed to providing the highest standard of veterinary care to all our pet families.
Our team has extensive experience in pet surgery and we perform a variety of soft tissue surgical procedures including:
Spays and neuters
Tumor/mass removal
Foreign body removal
Laceration repair
Exploratory surgery
Bladder stone removal
Soft palate surgery
Ophthalmic (eye) and nasal surgery
What to Expect
At Hope Animal Hospital, we make every effort to ensure your pet is safe and comfortable while in our care. We understand that your pet's surgery can cause anxiety, and we take the time to explain the procedure and answer all your questions/concerns.
We use CO2 laser technology to perform soft-tissue surgery, which allows for increased surgical precision and control compared to traditional surgical methods. CO2 laser cauterizes and seals nerve endings, which helps reduce pain and swelling and lowers the risk of infection. Our pre and post-surgery procedures are tailored to your pet's medical needs and we adhere to strict medical standards throughout the entire surgical process.
Before surgery—We perform a comprehensive physical exam and pre-anesthetic bloodwork to make sure your pet is ready for anesthesia and the surgery itself.
During surgery—We closely monitor your pet's heart rate, oxygen levels, blood pressure, and other vitals with state-of-the-art monitoring equipment and diagnostic tools.
After surgery—Your pet will be carefully observed during the recovery period. Upon discharge, we provide detailed instructions for post-operative care at home.
If you have any additional questions at discharge, please let us know. We're always here for you and your pet.
To learn more about Hope Animal Hospital surgery services, please contact us today.